Find the perfect food & beverage industry event for you! Whether you're located on the bustling East Coast or in the Midwest Heartland, and no matter if your specialty is dairy, desserts, or drinks, there's a conference tailored just for you. Discover the top food industry gatherings in the US and find the ideal one that aligns with your business goals. Get ready to network, learn, and grow!
Natural Products Expo (East and West)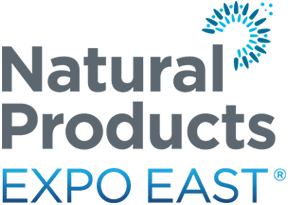 Expo East
Location: Philadelphia, PA
Date: September 20-23, 2023
Category: B2B, Natural, Organic
Expo West
Location: Anaheim, CA
Date: March 12-16, 2024
Category: B2B, Natural, Organic
Whether you choose East or West, the Natural Products Expo is your chance to connect with business owners and industry contacts who have similar priorities to yours. You can also hear about the latest in organic food, regenerative agriculture, and more.
Fancy Food Show
Summer
Location: New York City
Date: June 23-25, 2024
Category: Natural, Organic, B2B
Winter
Location: Las Vegas
Date: January 21-23, 2024
Category: Natural, Organic, B2B
While natural and organic foods aren't the only types that appear at the fancy food show, they do have a big footprint at the event. Network with them and all 2,400 exhibitors who come to the show every year.
Touted as "North America's largest seafood trade exhibition," this is an event you don't want to miss if your food business involves anything that swims in lakes, rivers, or oceans.
Nosh Live

Nosh Live is a food and beverage conference focused on supporting the entrepreneurs of brands in the industry. The show provides sessions on how to improve the business of natural and organic companies through cutting-edge strategies and ideas. There is a summer conference on the east coast and a winter show on the west coast. Nosh Live is put on by the people behind BevNet.
Winter
Location: Marina del Rey, CA
Dates: November 30-December 1, 2023
Category: Natural, Organic, B2B
Summer
Location: TBD
Dates: TBD
Category: Natural, Organic, B2B
Sweets and Snacks Expo
Location: Indianapolis, Indiana
Date: May 13-16, 2024
Categories: Sweets, Snacks, B2B
This is the perfect convention for those products that best accompany special occasions and Netflix weekends. One of the sweetest events on our list, the Sweets and Snacks Expo welcomes over 15,000 attendees and 800 exhibitors each year.
Plant Based World Conference and Expo
Plant Based World is an event exclusively for plant based food enthusiastics whether foodservice, retailers, investors, or other professionals as well as conscious consumers. Vegan food samples from both small and large brands are offered so you can try new products and learn the story behind them. Networking and education is encouraged in this collaborative plant-based event.
Location: New York, NY
Dates: September 7-8, 2023
Category: Vegan, Natural, Organic
Food Ingredients North America and SupplySide West
Location: Las Vegas, NV
Date: October 23-27, 2023
Categories: Innovation, Natural, Organic, B2B
These two conferences, happening in conjunction, work to connect food and beverage manufacturers with ingredient suppliers. SupplySide West is a great fit for food and beverage manufacturers interested in the latest and most innovative trends in food ingredients. Many of the exhibitors work with sports nutrition, personal care, dietary supplements, and more. If your food is in a health or personal-care niche, you could use your visit to these two conferences to get connected with the right suppliers and buyers.
Digital Food & Beverage
Location: TBD
Date: June 12-14, 2024
Categories: Innovation, eCommerce, Marketing, B2B
Whether you're a startup looking to network with like-minded companies, or make connections with bigger brands, you'll find opportunity at Digital Food & Beverage. The conference is designed to be interactive, and the website encourages attendees to share advice and takeaways with one another.
Process Expo
Location: Chicago, IL
Date: October 23-25, 2023
Categories: Equipment, B2B, Technology, Packaging
Process Expo is a food equipment and technology show. It's not so much for connecting with buyers, but you could find out-of-the-box packaging for your products (pun fully intended).
Latino Food and Beverage Show
Location: Las Vegas, NV
Date: TBD
Categories: B2B, International
The Latino Food and Beverage Show brings the world of Latino cuisine all under one roof. Attendees could use it as their chance to connect with international producers, or find new opportunities closer to home.
Kosherfest
Location: Secaucus, New Jersey
Date: November 7-8, 2023
Categories: B2B, Kosher
Kosherfest is another global event hosted in the United States, and this one is for kosher manufacturers and distributors. The event brings in about 6,000 attendees and 325 exhibitors each year.
International Dairy – Deli – Bakery Association Seminar and Expo
Location: Anaheim, CA
Date: June 2-4, 2024
Categories: Dairy, Deli, Bakery, B2B
The Dairy – Deli – Bake Seminar and Expo is a traveling event, taking place in Anaheim, CA in 2023. With over 2,000 booths, there is plenty to see for any producer in each of these specialties.
World Dairy Expo
This expo is all about the technology, equipment, and services that are a part of the dairy industry. Enjoy a trade show, cattle show, and education, all in the same event! You should be moo-ving on over to buy a ticket!
Location: Madison, WI
Date: October 1-6, 2023
Categories: Dairy, B2B, Equipment
Seafood Expo North America
Location: Boston
Date: March 10-12, 2024
Categories: Seafood, B2B
The World Tea Expo
Location: Las Vegas, NV
Date: March 18-20, 2024
Category: Beverage, B2B
If you're in the business of tea, you don't want to "leaf" this expo off your list. As the largest tea industry trade show in North America, the World Tea Expo can help connect you with other business owners, innovators, and other industry contacts.
Sustainable Foods Summit
Location: San Francisco
Date: January 24-25, 2024
Category: Natural, Organic, B2B
The goal of the Sustainable Foods Summit is to move the food industry "towards a circular economy." Get in the circle by registering for this summit, and you'll learn how to build a more sustainable food business, from production to packaging.
Coffee Fest
New York, NY (March 3-5,2024)
Anaheim, CA (August 6-8, 2023)
Orlando (November 10-11, 2023)
Category: Coffee, Beverages, B2C, B2B
Get excited, caffeine fiends! There is a festival just for people in the coffee industry to connect with connoisseurs, suppliers, or other bean counters (no, not that kind), and make key connections over cups of joe.
Americas Food & Beverage Show
Location: Miami Beach, FL
Date: September 18-20, 2023
Category: B2B
This conference includes all food business contacts and exhibitors from the Americas, bringing in about 11,000 visitors and 450 exhibitors each year. The event is only for buyers, so it can be another great, focused opportunity to grow your food business.
American Food Fair
Location: Chicago, IL
Date: May, 2024
Category: B2B, Hospitality
The American Food Fair is led by NASDA (National Association of State Departments of Agriculture), and has a hospitality and restaurant focus. However, there are still opportunities at the trade show for food and beverage businesses of all types.
NAMA
Location: Dallas, TX
Date: May 7-9, 2024
Category: B2B, Convenience stores, Self-service
The NAMA Show offers cutting-edge technology, products, and solutions to operators and professionals in charge of amenities and convenience services in various sectors including hotels, hospitals, universities, manufacturing facilities, office buildings, senior living facilities, residential complexes, and more. Its goal is to revolutionize convenience services and provide innovative consumer experiences in all environments where people reside, work, and enjoy themselves.
NACS Show
Location: Atlanta, GA
Conference: October 3-6, 2023
Expo: October 4-6, 2023
Category: B2B, Convenience stores
The NACS Show is a 4-day trade show catering to the convenience store and fuel retailing industry, offering over 425,000 square feet of expo space and a diverse showcase of more than 1,200 exhibitors. Attendees can engage in enriching educational sessions and networking opportunities while exploring five key categories of interest: In-Store Merchandise, Technology, Facility Development & Store Operations, Fuel Equipment & Services, and Food Equipment & Foodservice Programs.
Other food conferences to consider checking out:
Food Automation & Manufacturing Conference and Expo

Food Shippers of America's Annual Logistics Conference

Food & Nutrition Conference and Expo

Food Marketing Institute's Annual Business Conference (ABC)

Grand Rapids International Wine Beer and Food Festival

International Production & Processing Expo

IFDA Distribution Solutions Conference

International Baking Industry Exposition

Institute of Food Technologists (IFT) Annual Meeting & Food Expo

International Production & Processing Expo

The International Restaurant & Foodservice Show of New York

National Frozen & Refrigerated Foods Convention – NFRA

National Restaurant Association Show

PLMA's Private Label Trade Show

PMA Fresh Summit Convention & Expo

Refrigerated Foods Association Exhibition & Conference